Insecure, popular vote loser Donald Trump simply cannot let his disappointing inauguration attendance go!
For five days he has pissed and moaned about the media accurately reporting his smaller-than-usual crowd, especially in comparison to the Women's March the following day.
Even today he did an interview with David Muir of ABC News and
AGAIN whined about the crowd photos
that widely circulated. He is so angry about what he feels is mistreatment from the media (for accurately reporting the crowd size) that he ordered this photo to be hung in the White House press hall. Not in one location, but in two locations within the press hall. Notice anything about the photo?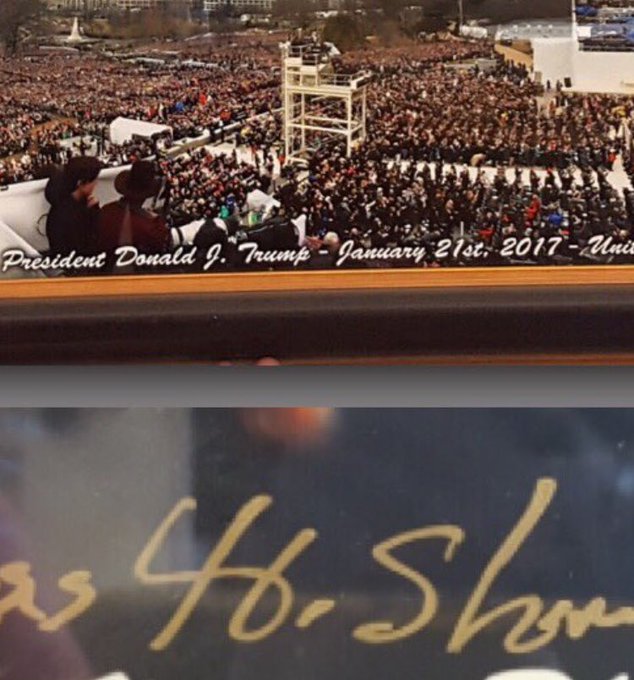 The photo has the date "January 21st, 2017." Inauguration was JANUARY 20, you idiots!!!
How long before Kellyanne Conway tries to convince us the inauguration really was on January 21?